$1 Excellent Steamy Sports Romance Deal of the Day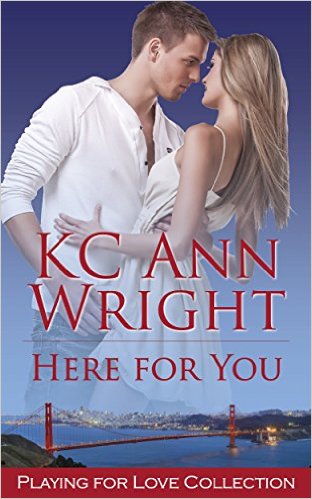 *Here for You (Deal, Not Free) by KC Ann Wright, Aeroplane Media. Price: $0.99. Genre: Steamy Romance Deal, Sponsor, Sports Romance, Contemporary Romance. Rated: 4.4 stars on 36 Reviews. 262 pages. ASIN: B00VC9TMFC. Reviewers love it: Great read! This is a charming and entertaining sports romance. What a fantastic read! I laughed and cried along the way. Ms. Wright hit this one out of the ballpark! I would recommend it over and over again!
***Filthy Beautiful Lies by Kendall Ryan. Price: Free. Genre: Romantic Erotica, BDSM, NY Times Bestselling Author, Suspense. Rated: 4.4 stars on 428 Reviews. 309 pages. ASIN: B00MP6AQ4M. NY Times & USA Today Bestselling Author Kendall Ryan.